KAMP KRITTER RESCUE FOUNDATION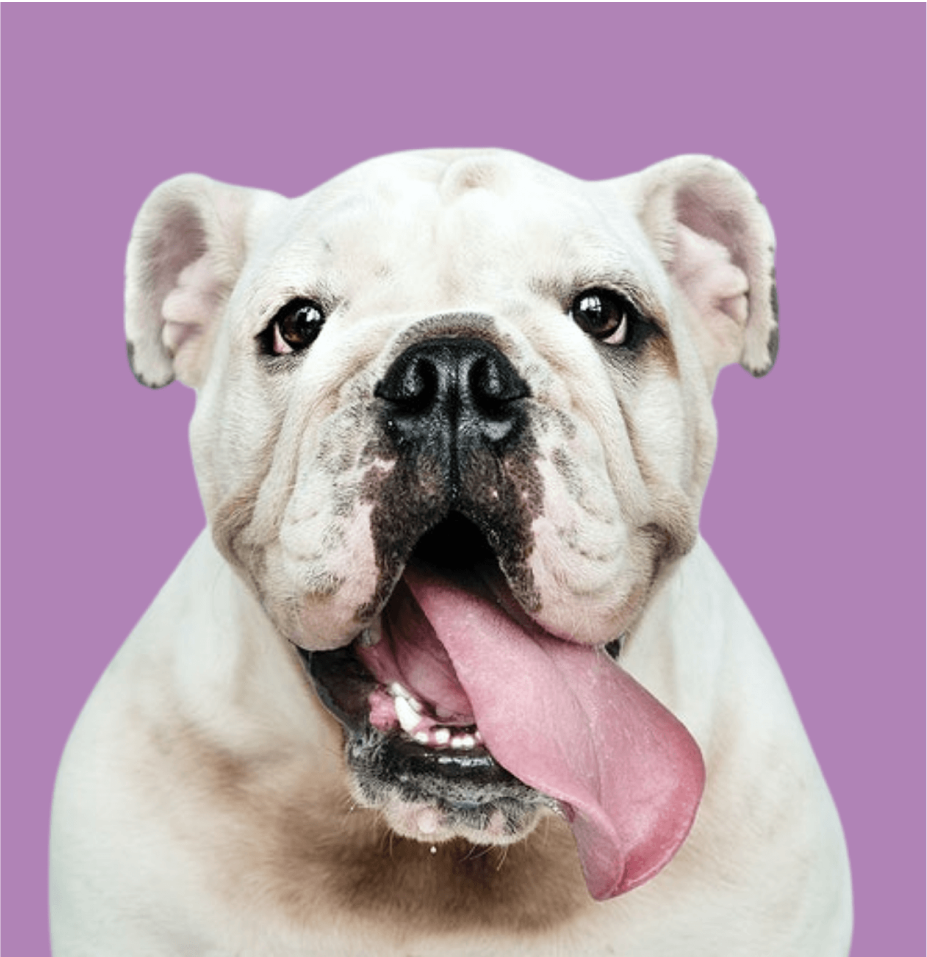 KAMP KRITTER RESCUE FOUNDATION
Kamp Kritter Rescue Foundation is a non-profit  sanctuary that focuses on the most medical needy and unadoptable dogs from local shelters or other rescues giving them specialized vet care and a warm safe place to recover and any socialization or training until they become adoptable or live out their remaining time with dignity in a loving environment.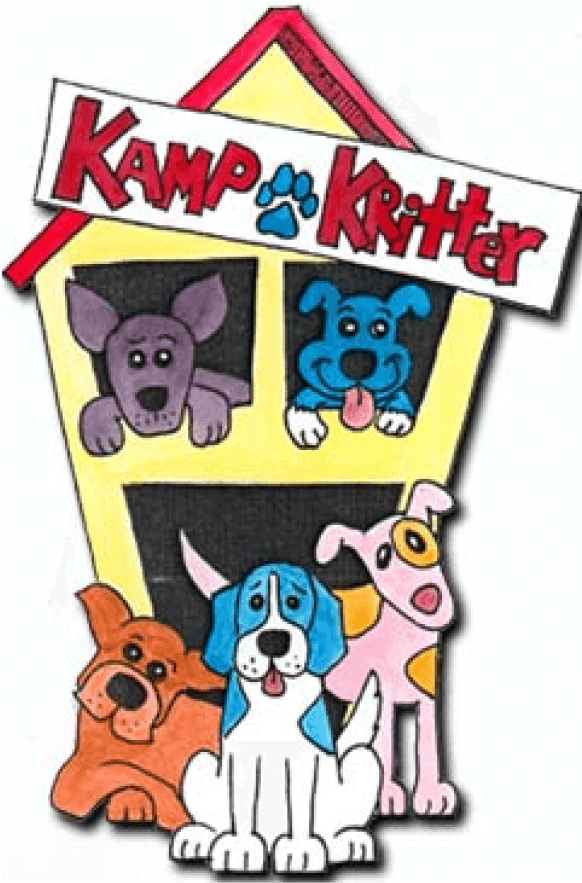 We rescue dogs from shelters that would not have a chance of adoption or are medically challenged. We provide medical treatment, food, and other necessities, to ensure a high quality of life. Our special needs dogs receive hands-on, individualized care for the remainder of their lives.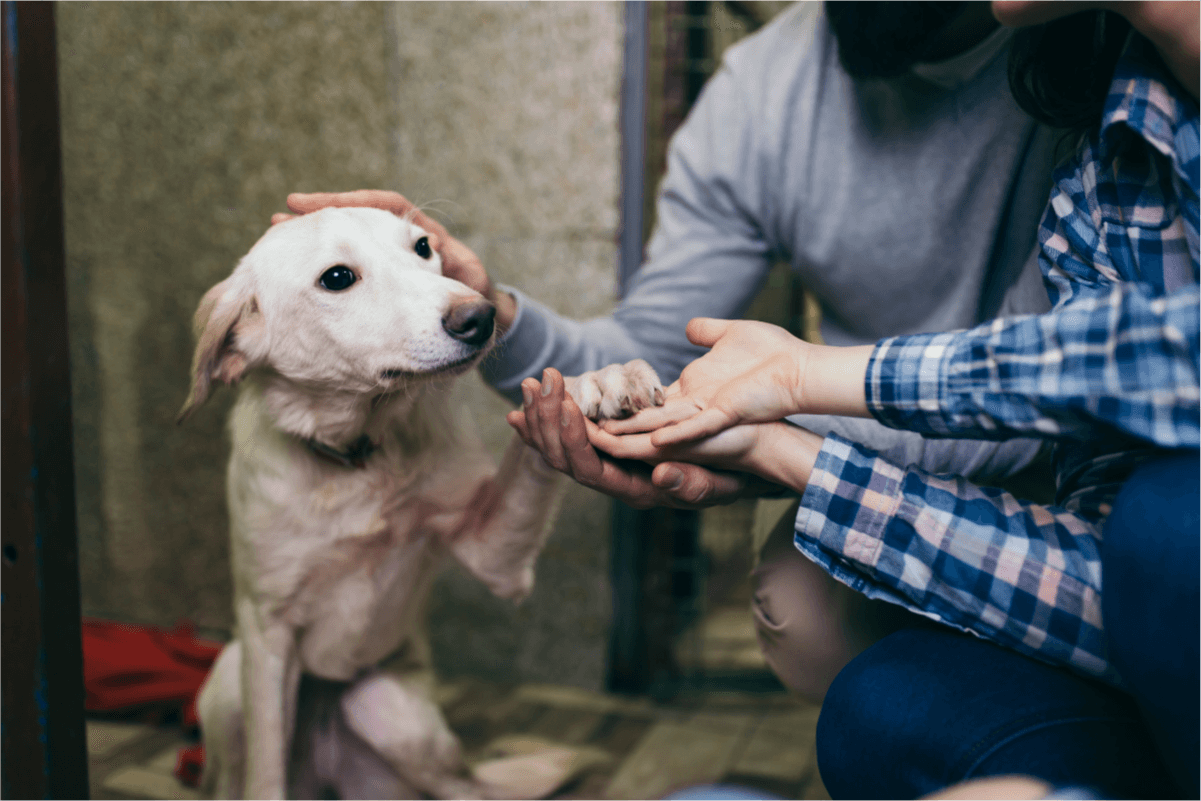 In the past, Kamp Kritter Rescue Foundation acted as a foster to adopt dog rescue. Over time the need in our community became too great for dogs (and the occasional cat) who were not adoptable due to behavior or medical reasons. These dogs deserve a quality life and we could not meet that need without changing our focus. Today, we solely care for dogs deemed unadoptable for varying reasons, making Kamp Kritter Rescue Foundation a sanctuary shelter. We provide these animals with medical attention, basic necessities, and endless love in a safe environment to live out their remaining days.
Kamp Kritter Rescue Foundation incurs many expenses that include vet bills, food, medicine, supplements, beds, blankets, towels, cleaning products, and utility bills. While many of our dogs come from shelters and will already be spayed or neutered, The Foundation will spay or neuter any animals as necessary but our main focus is on the vetting for chronic medical conditions, including heartworms, mange, skin problems, and varied physical injuries. In addition to the physical conditions that manifest themselves as illnesses and various maladies, many of our animals are abused and neglected, which requires more than medicine. Volunteers are always needed if your financial resources are limited. We are even a qualified source for earning your school community service hours. Showing these animals love and trust for the first time is most rewarding. Any gift you can share will be appreciated and used for the benefit of the animals. As a 501(C)(3) non-profit, all contributions are tax-deductible, and we will provide you with an official receipt. Please make all donations out to friends and family to ensure every cent goes towards the cause.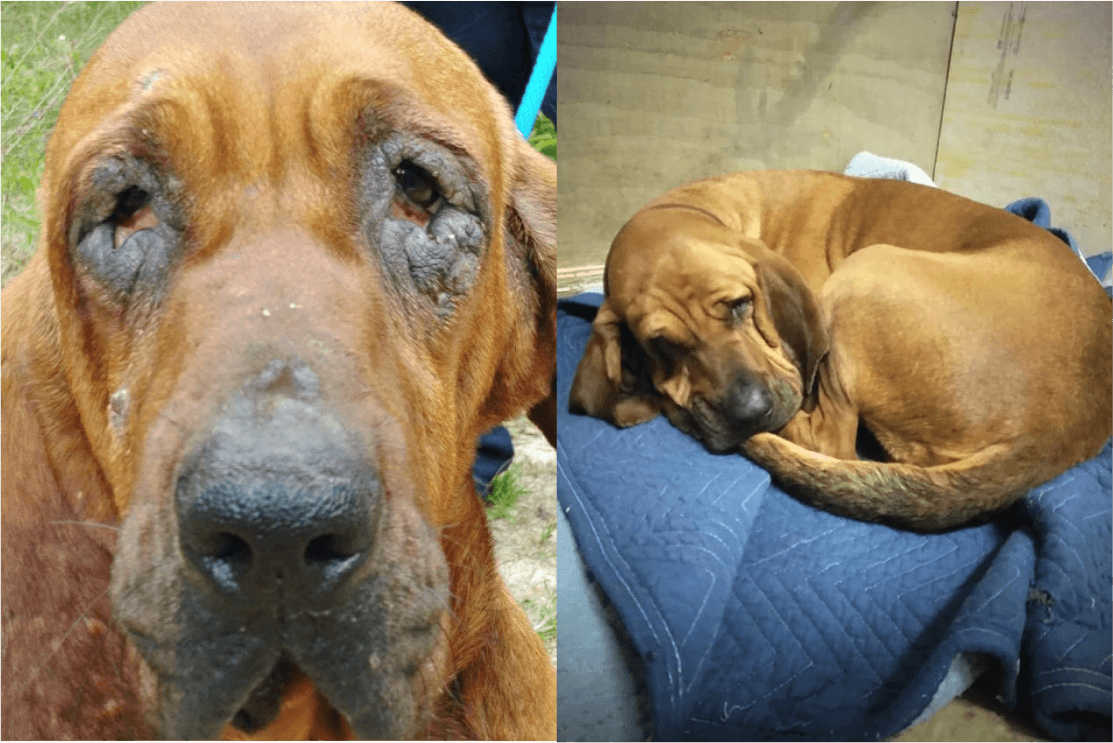 Hoss
BLOOD HOUND
Hoss came to us from a hoarding situation. He was so glad to be freed. He had a rough start but a happy ending at Kamp Kritter Rescue Foundation.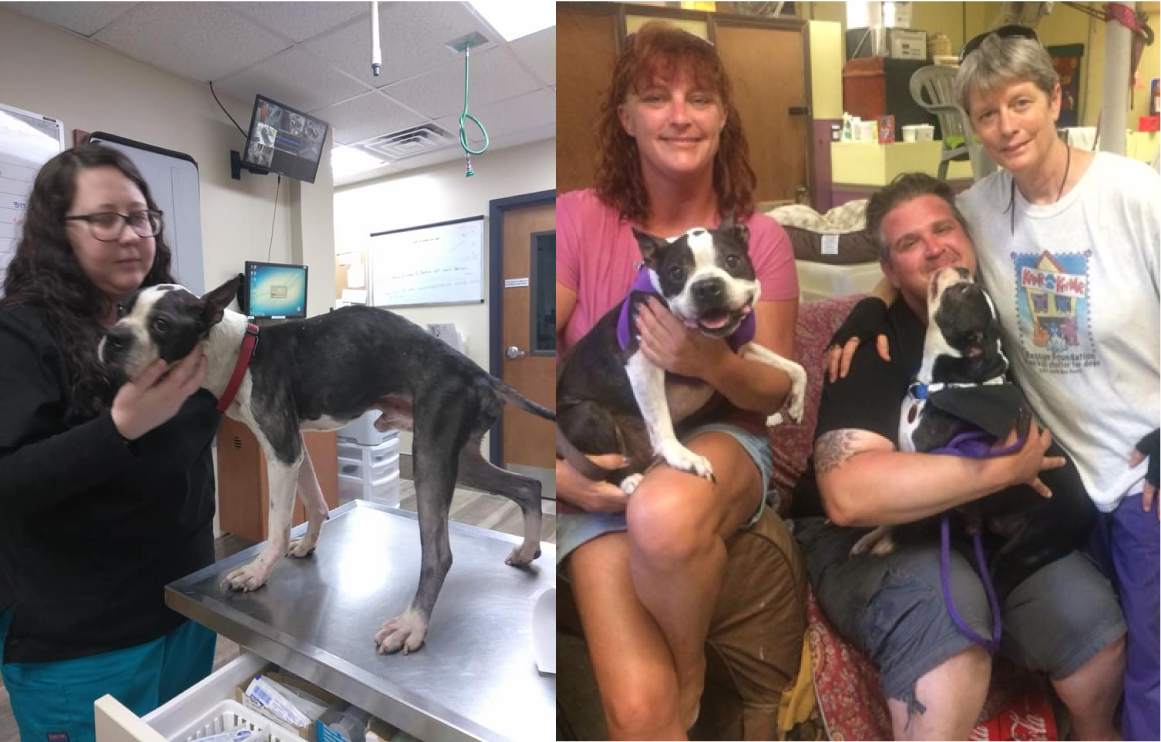 Ollie
Boston Terrier
Ollie was our founding boston terrier. He was found in really bad shape and had extensive medical issues. He recovered nicely from all his medical treatments and was adopted by a nice family who had just lost one of their bostons.  Pictured is his adoptive family with their remaining boston terrier and Sue, Kamp Kritter founder the day he was adopted. He had a good two years with them before he passed on from more medical complications. He had a happy ending.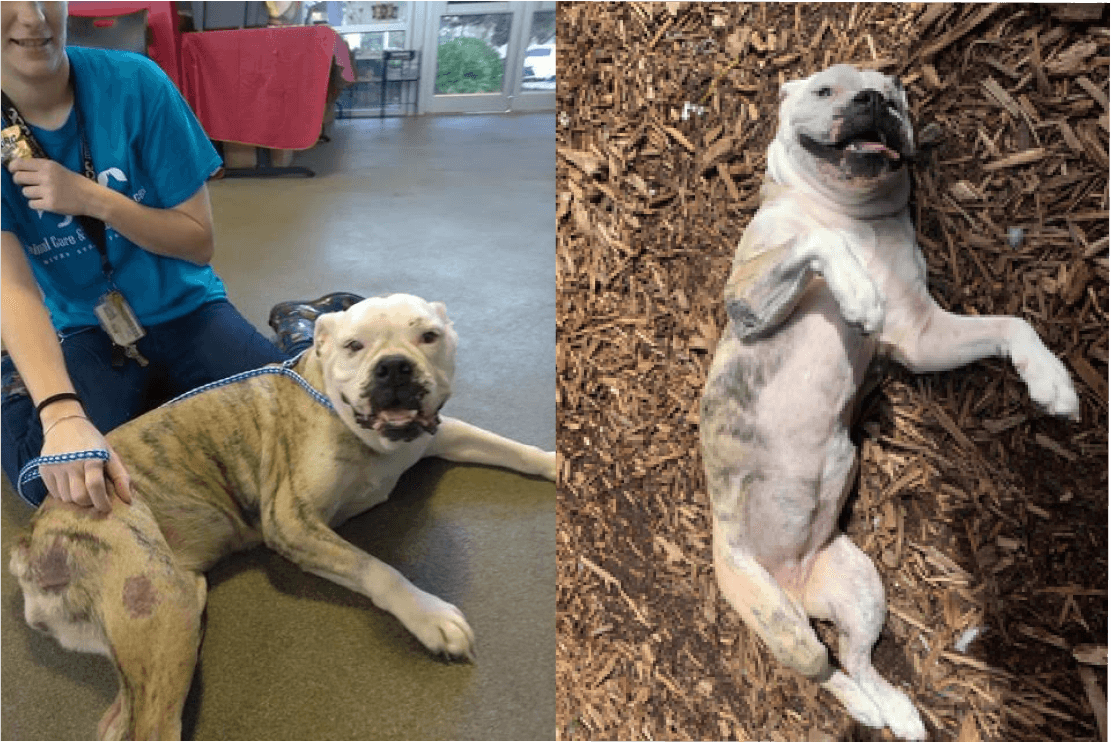 Minnie
English Bulldog
Minnie is an absolute  HAM! She knows no strangers and loves everyone! She is basically the Kamp Kritter Rescue Foundation mascot!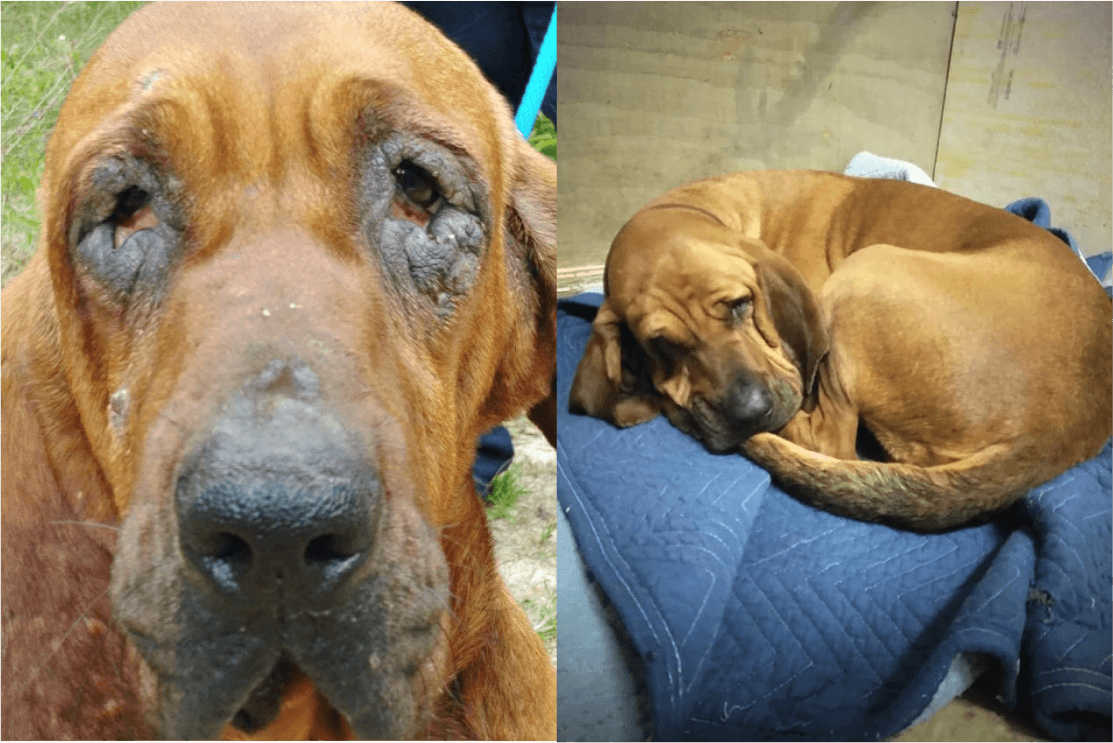 HOSS
Blood Hound
Hoss came to us from a hoarding situation. He was so glad to be freed. He had a rough start but a happy ending at Kamp Kritter Rescue Foundation.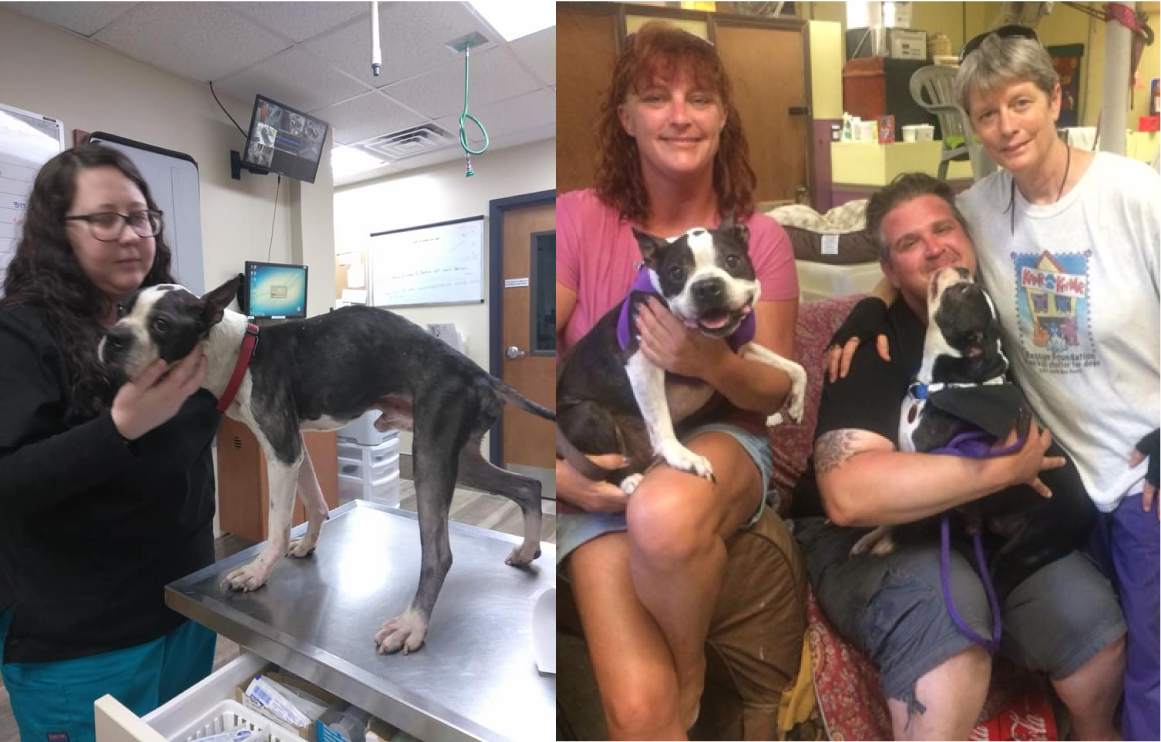 OLLIE
Boston Terrier
Ollie was our first Boston rescue. He lived with us till he crossed Rainbow Bridge. When he first came, he only had a short time to live. He was happy with us and used to bathe in the sun until his last day.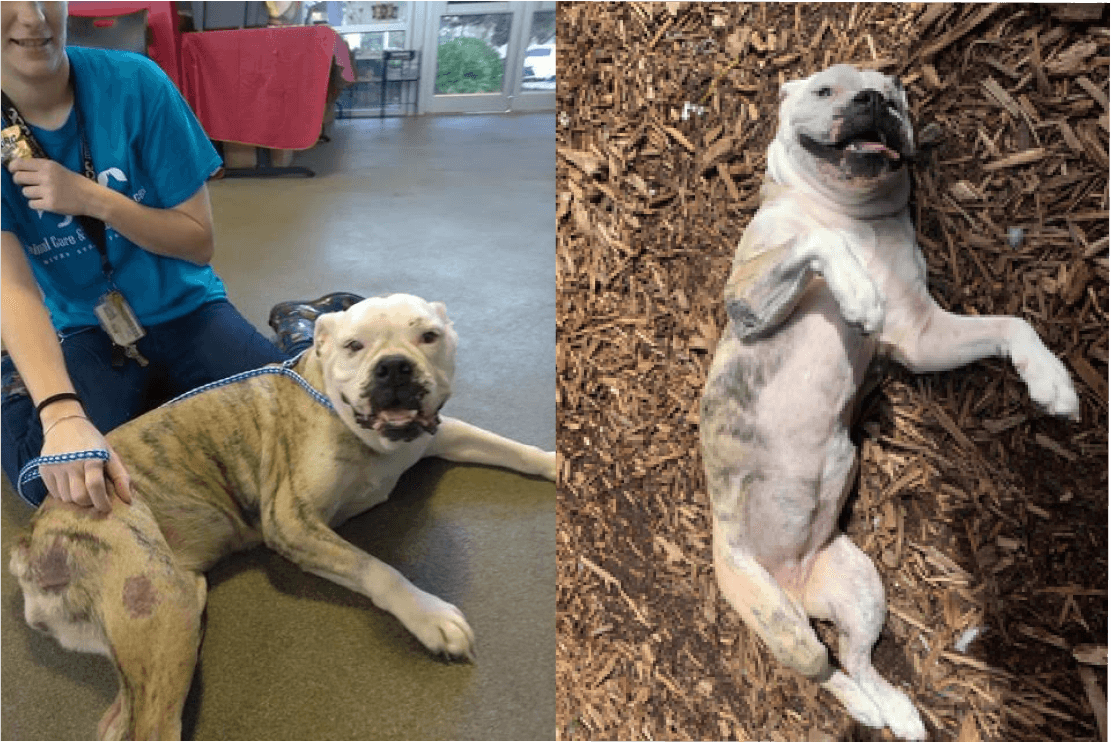 MINNIE
English Bulldog
Minnie is an absolute  HAM! She knows no strangers and loves everyone! She is basically the Kamp Kritter Rescue Foundation mascot! 
Oftentimes, our rescues come to Kamp Kritter Rescue Foundation in pretty rough shape. As we attend to all of their medical, physical, and emotional needs, we typically see an incredible transformation in their appearance and personality. Check out our before and after gallery, as well as read about our incredible pup success stories, above! To continue our work of transforming these dogs lives we need your help! Please give what you can, today.
The Boston Brigade was a natural addition to the Kamp Kritter Rescue Foundation mission. A friend asked our help for an urgent stray boston terrier in very bad shape. So, Sue stepped up. Realizing this breed had specific issues, she reached out to the boston terrier rescue world. Dawn Russell answered that call and assisted Sue in fixing this old boy up. His name was Ollie. He had a myriad of serious medical issues which we addressed. During that time, Sue asked Dawn to be her Vice President. Several other bostons came into our path by way of public shelters and needy situations. Thus, the Boston Brigade was born. We take medically needy, unadoptable and aged boston terriers into our fold. If adoptable, we find homes for them. If not, they remain here for the remainder of their life in Sanctuary. To date, we have saved about a dozen, about half being adopted out.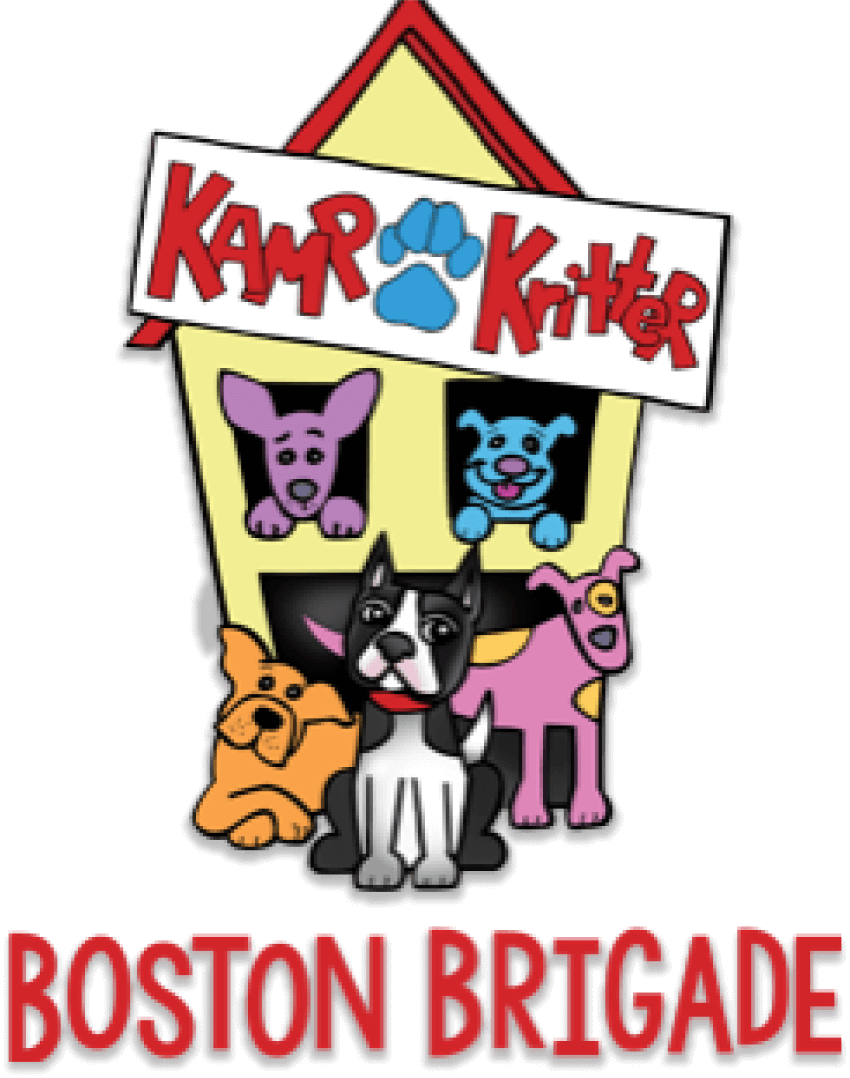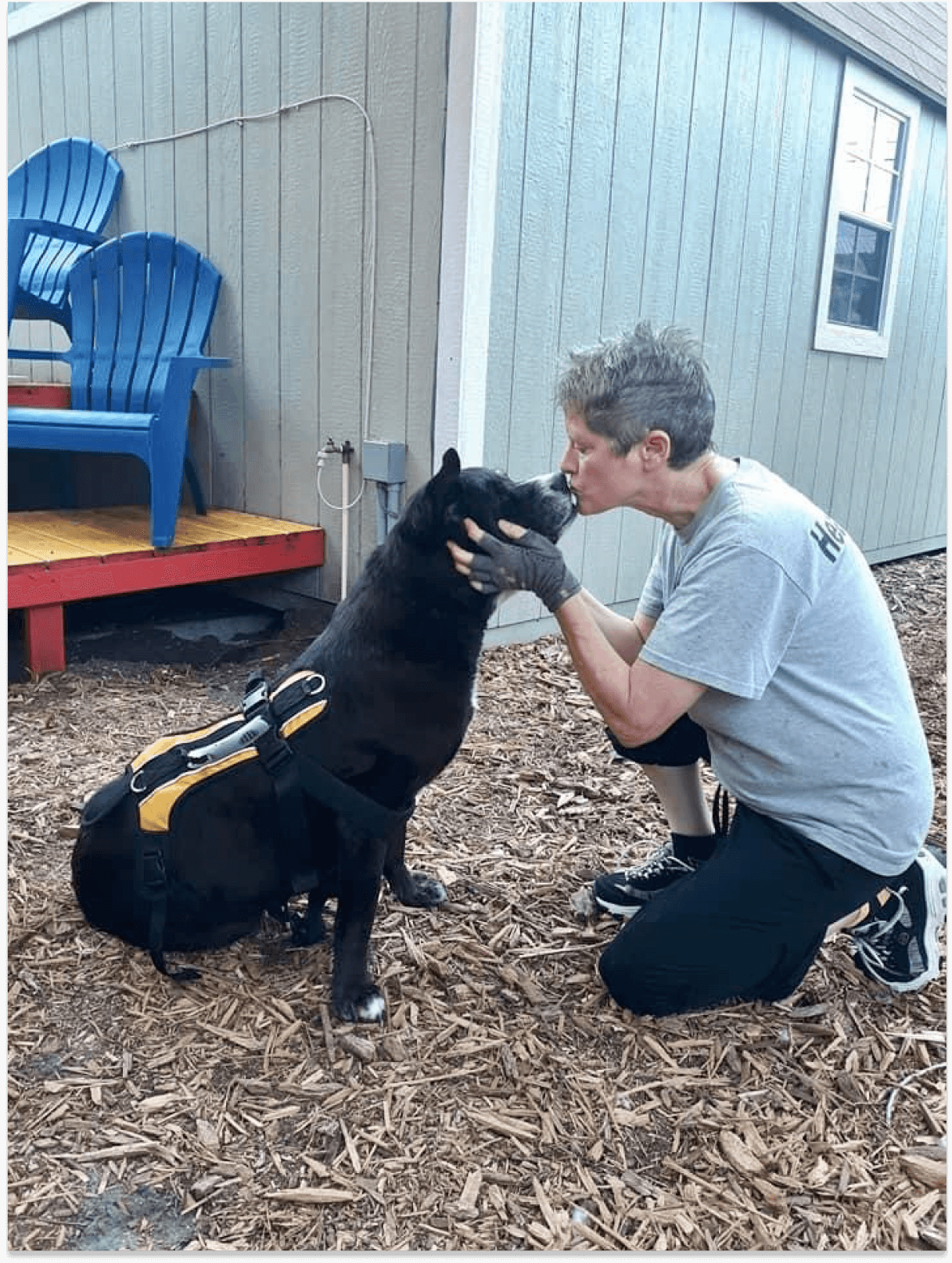 Kamp Kritter Rescue Foundation was inspired by a dog Sue called Lil Champ because she saved him from a store bearing that name one wintry afternoon in 2004. She took the dog to a vet for immediate care and then adopted him out. Thus began her rescue venture, by saving other dogs, officially incorporating her work in late 2004 as a 501(C)(3) non profit entity, and becoming a rescue partner with Animal Care and Protective Services in 2005.
Sue also retired from the Air Force Reserves in 2005, allowing her to dedicate all of her time to her work with animals. She purchased property to retrofit as a dog kennel and to house Kamp Kritter Rescue Foundation orphans. At that time, she merged her pet sitting business, Critter Sitters with The Barking Lot boarding/daycare facility.
Sue's dedication to your four-legged friends is unparalleled. She has created an inviting space where dogs (and a few cats) who have been abused, abandoned or neglected often find the first safe environment they've likely ever known. The animals who wander into our lives here at Kamp Kritter find a caring, healthy place to heal and decompress and either begin their journey to a new forever home or live out their days with Sue in sanctuary.
Sue's rescue efforts have evolved from saving one dog on a cold winter day in 2004 to her Kamp Kritter Rescue Foundation that now houses numerous wayward dogs in need. Her business, The Barking Lot, encompasses doggie daycare, boarding and pet sitting services. Both are co-located at 281 McDuff Ave S, Jacksonville FL 32254 and enjoy a robust following and clientele.
To learn more about the services The Barking Lot offers, scroll down. Kamp Kritter and The Barking Lot share the property in custom designed buildings, with safety and a down home feel being of utmost importance to Sue and her village of volunteers.
Support the cause by donating what you can, today!
Offering highly individualized and competent care for dogs through daycare, boarding, and in-home pet sitting services in Jacksonville, FL. We provide a place for dogs to come and play while their humans are hard at work in a safe, fun, and stimulating environment at our North Riverside location. We also care for animals of all types in the comfort of their own environment. To learn more about The Barking Lot, visit our website.